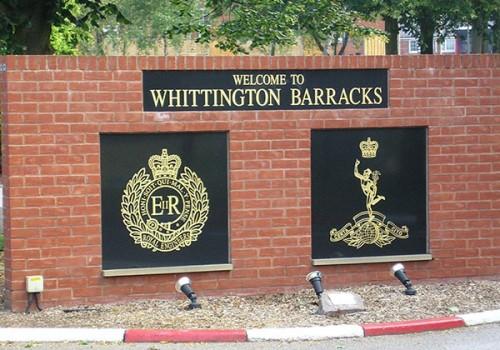 PTSG secures further MoD works
Premier Technical Services Group (PTSG) is to carry out further works on behalf of the Ministry of Defence (MoD).
The group's Stoke-based Electrical Services division has been contracted, via Crownhouse Technologies and Carillion, to complete the final stage of a full upgrade of the Defence Medical Services (DMS) site in Whittington.
The new £138m home of defence medical training was officially opened in May 2014 by HRH The Duchess of Cornwall.
Paul Colley, operations director at PTSG, said: "We are delighted to have been contracted to put the finishing touches to this impressive project. Having carried out works on behalf of the MoD at its headquarters in London last year, it is testament to the expertise of our team and standard of work we deliver that we have secured a further project."
The decision to create a unified headquarters for the DMS in the Midlands was made in July 2006, with building work commencing early in 2008.
The Midlands Medical Accommodation Project transformed the former Whittington Barracks site into DMS Whittington and furthered the case that the Midlands are indeed at the centre of excellence for military medicine.
Approximately 1,400 military and civilian personnel will be permanently based at DMS Whittington, together with a throughput of approximately 7,000 students per year.
PTSG's original works, which took two days to complete, saw the team carry out intricate flue repairs using camera surveys to provide with narrative to the clients to act as a report on the current condition of the flues as well as to outline any further remedial works needed.