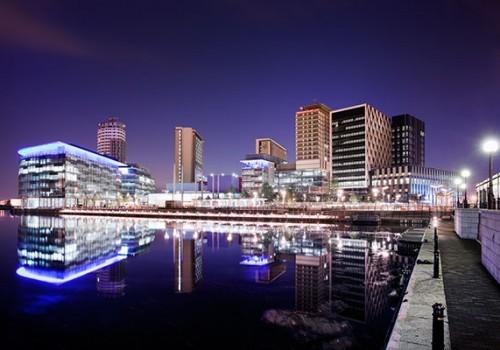 PTSG secures further Media City UK works
Premier Technical Services Group (PTSG) has secured further works on four buildings at Media City UK, Salford.
The group's Access & Safety division has been awarded the contract in in partnership with Cofely.
The works to the buildings – BBC Dock House, BBC Bridge House, Media City Blue Tower and Media City White Tower – will be delivered by the company's North Suspended Access team.
Mark Davison, divisional director at PTSG, said: "We are delighted to have been awarded the job, in partnership with Cofely, to deliver winch overhaul works to four major buildings at Media City.
All of the works are scheduled to be completed by Christmas with care being taken to ensure there is as little effect as possible on the day-to-day operations of Media City and the organisations that are based in all four of the buildings."
The announcement comes after PTSG secured a three-year maintenance contract on all of the Media City buildings to maintain the suspended access equipment and fall arrest safety equipment.
The group originally installed most of the access equipment at the prestigious site and is looking forward to working closely with Cofely once again.