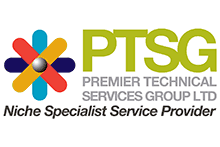 PTSG secures five further contract renewals
Premier Technical Services Group PLC (PTSG) is delighted to announce the renewal of a number of annual maintenance contracts.
PTSG's South Suspended Access division has extended its association with five clients, some of which have been working with PTSG since 2008.
The group has secured further works on behalf of BS Pension Fund Trustee Ltd, MITIE Technical Facilities, Buckingham Palace Road Management Co Ltd, Wolfe Olins and Temorfa Ltd.
As part of these contracts, PTSG's engineers will deliver works at a number of sites in London as well as on buildings in Cardiff and Farnborough.
PTSG is the largest provider of cradle maintenance services for permanently installed suspended access equipment in the UK.
It provides maintenance, inspection, testing and repair services for all types of equipment including building maintenance units, gantry systems, cradle systems, monorail systems and lifting equipment.