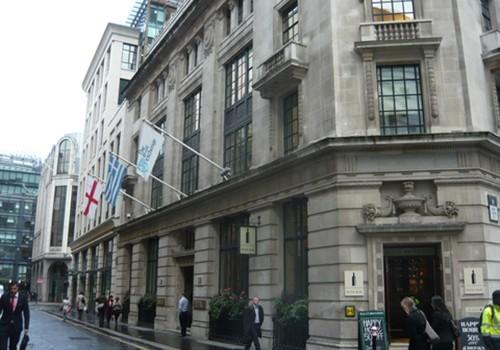 PTSG secures contract extension with The Baltic Exchange in London
Premier Technical Services Group (PTSG) has signed a three-year contract extension to carry out maintenance and testing of façade access equipment at The Baltic Exchange in London.
This year marked the third consecutive year that PTSG has carried out works on the building. The new contract will run until 2017.
The Baltic Exchange, in St Mary Axe, is the world's only independent source of maritime market information for the trading and settlement of physical and derivative contracts.
Paul Teasdale, CEO at PTSG, said: "We are delighted that we have been able to extend our contract with The Baltic Exchange. It is a building that is of importance not just to the city of London but to the entire maritime industry and it houses some important publications and documents.
"We have enjoyed three successful years working with The Baltic Exchange and providing specialist cleaning services for it and we are now looking to even more good years ahead.
"We endeavour to create and maintain lasting relationship with all of our customers and this is another success story for PTSG."
The Baltic Exchange's international community of more than 550 members encompasses the majority of world shipping interests and commits to a code of business conduct overseen by the Baltic.
Its members are responsible for a large proportion of all dry cargo and tanker fixtures as well as the sale and purchase of merchant vessels.