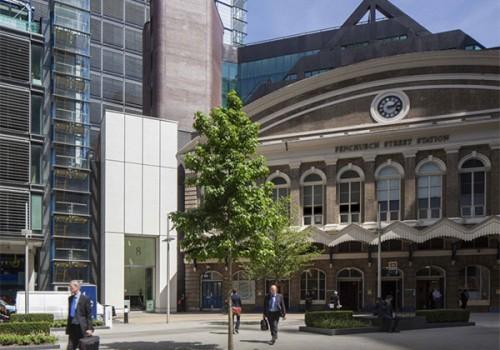 PTSG secures complex maintenance works at London offices
Premier Technical Services Group (PTSG) has been contracted to deliver a host of maintenance works on an iconic building in London.
The group's South Suspended Access division will complete a complex series of works on the access equipment at 8 Fenchurch Place in the capital.
The works include:
Supply and fir new nylock nuts to the drive wheels
Remove the roller, re-drill and move over the split pin as the existing ones are coming out and rubbing on the track
Remove all sharp edges from the tube track where the roller pins have been rubbing
Realign the wheel unit as it has come off the track
Replace various fixings on the gantry
Replace the rubber pads on both of the gantries' brakes
Fit two safety blocks on the gantries as there are currently no harness points
Install bigger roll pins to the top rail of the gantries as, currently, the track can come loose
Drill and fix a joint in the track which currently moves as the gantry causes the track to flex
Scott Hawtrey, divisional director at PTSG, said: "There is a considerable amount of work to be delivered as part of this contract, all of which will bring the access equipment back into working order.
"The building is a busy office block in the heart of the capital. However, due to our team's experience and expertise, all of the works will be carried out in such a way as to minimise the effect of day-to-day operations at the site."
The building is set over seven floors offering a total of 83,971 sq ft of floor space and is within five minutes walking of Liverpool Street, Aldgate, Tower Hill, Monument and Bank stations.