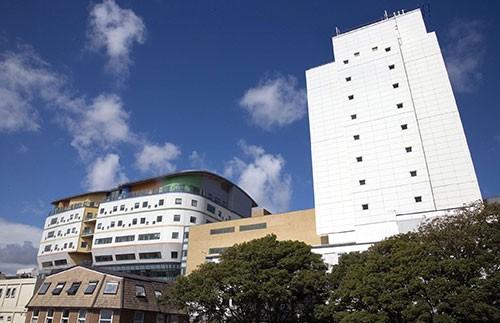 PTSG secure Royal Alexandra Children's Hospital works for seventh year running
Premier Technical Services Group (PTSG) is to carryout maintenance works at Brighton's Royal Alexandra Children's Hospital for the seventh year running.
The contract includes quarterly attendances to carryout maintenance works on the internal gantry and cradle as well as works on the external gantry and hoist.
Scott Hawtrey, divisional director of PTSG's South Suspended Access division, said: "We have maintained an excellent relationship with the site and we are delighted to be now entering our seventh year of service."
The hospital, commonly known as The Alex, is dedicated to providing the highest quality of medical and nursing care for children and young people.
The new building was opened in 2007, the same year PTSG secured the maintenance contract, by the hospital's patron, her Royal Highness Princess Alexandra.
The hospital has 100 beds in single rooms and spacious four-bed bays, all with en-suite bathrooms. This includes eight high dependency beds, three paediatric intensive care beds, a day care oncology ward and a day care ward for medicine and surgery.
Its paediatric facilities include three operating theatres, 15 outpatient consulting rooms, and an on-site x-ray department.