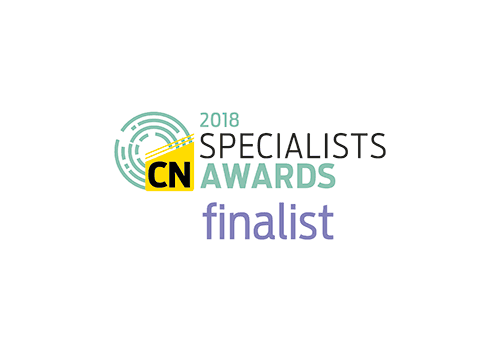 PTSG receives double shortlisting at Construction News Specialists Awards
Premier Technical Services Group PLC (PTSG) is pleased to announce it has been shortlisted in two categories at the Construction News Specialists Awards 2018.
The Construction News Awards, now in their 14th year, celebrate the outstanding achievements of the very best specialist contractors in the UK and are the only national awards to do so.
PTSG has been shortlisted in the Access & Scaffolding Specialist of the Year and the Innovation of the Year (Contractor) categories.
The Access & Scaffolding Specialist of the Year award recognises the best access and scaffolding specialist contractor in the industry. Judges will not only be looking for examples of great projects, but business acumen, a clear strategy and commitment to health & safety, staff and training in order to judge businesses as a whole.
The Innovation of the Year (Contractor) award recognises those companies that have demonstrated innovation excellence that has improved their performance, business systems, or service to clients. PTSG has been shortlisted for the implementation of its bespoke software system, PTSG Clarity, into the business.
As part of the judging process, PTSG's teams will be required to present entries to the judging panel directly. Presentations will take place at the Construction News Offices in London in February 2018, and will be followed by a question and answer session.
Discussing the awards, Construction News editor Tom Fitzpatrick said: "Specialists are continuing to up their game in difficult economic circumstances. Our expert judges have now shortlisted the companies who represent the best of the people, initiatives and projects in the construction industry supply chain.
CN will be publishing features on each of the shortlisted entrants in the coming weeks and best of luck to all involved as they now go to the second stage of presenting their work face-to-face with our judges."
Winners will be announced at the Construction News Specialists Awards on Thursday 8th March 2018 at the Grosvenor House Hotel on Park Lane, London.