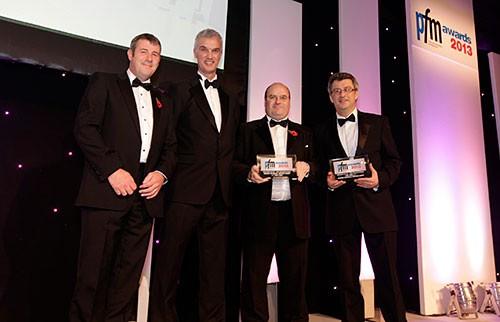 PTSG make Premises and Facilities Management awards shortlist for the third year running
Premier Technical Services Group Limited (PTSG) has made the Premises and Facilities Management (PFM) awards short-list for the third year in a row.
A previous winner of a PFM award with TubeLines, PTSG has reached the next stage of the stringent award process in collaboration with MITIE in the Partners in FM, SME Organisations category.
Looking for a like-minded partner to deliver a diverse scope of works on its blue chip portfolio, MITIE, an organisation with a strong reputation for sharing best practice across its contracts and bringing innovative, new ideas to the table to improve services, appointed PTSG to support in the delivery of its lightning protection, fall arrest and suspended access services.
Paul Teasdale, PTSG's Group CEO, said: "We are delighted to have made the shortlist again following previous successes M&S and TubeLines. These awards are a great barometer of how well we are performing through the eyes of our customers and the wider FM industry.
"We work very hard to look and feel like our clients. Our objective is to provide a seamless service so that our people are integrated into our customers' businesses. We know we have succeeded when you walk into a room and you cannot tell which organisation our people and those of our customers represent. It is important to me that we are as one from day one – operating almost as one organisation, with one set of principles, one approach and recognising the needs of the end user."
Since PTSG was formed in 2007, the 200 strong team which is now based out of nine office locations UK-wide, has developed solid and professional relationships with a variety of clients supporting the FM sector.
A further stage of judging will take place in July, with the winners being announced at a national awards ceremony in London in November 2014.