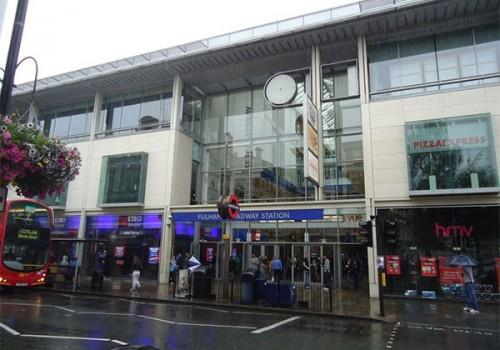 PTSG maintains Fulham Broadway maintenance contract
Premier Technical Services Group (PTSG) has secured a contract to deliver maintenance works at a London retail centre for the sixth year running.
The group's South Suspended Access division will complete annual maintenance at Fulham Broadway Retail Centre in Fulham Road once again after originally being awarded the OCS contract in 2008.
Scott Hawtrey, divisional director at PTSG, said: "We are delighted to have been awarded the contract to deliver annual maintenance works at Fulham Broadway for yet another year.
"As a group, we have a strong working relationship with the centre and hopefully that will continue in the years to come.
"Fulham Broadway is a busy retail centre so it is essential the necessary works are delivered at a time and in such a way as to not disturb day-to-day operations."
Located in the heart of Fulham, the centre attracts 12 million visitors a year. It features 14 stores, 10 different food outlets, a nine-screen cinema and a luxury health club.
PTSG's expertise in delivery maintenance works at shopping centre's has been strengthened since it was last awarded the Fulham Broadway contract after it secured contracts earlier in the year with Saddlers Shopping Centre in Walsall and Bluewater shopping centre in Kent.