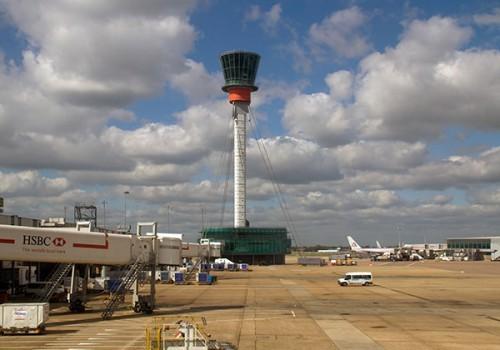 PTSG in control once again at Heathrow Airport
Premier Technical Services Group (PTSG) is to deliver a series of essential maintenance works at the UK's busiest airport.
PTSG's South Suspended Access division already has a strong association with Heathrow Airport after completing works at Terminal 3, Terminal 4 and the Heathrow World Cargo Centre but has now been asked to carry out further actions at its control tower.
Scott Hawtrey, divisional director at PTSG, said: "The latest works we have been contracted to deliver includes a completed winch overhaul on the access equipment at Heathrow Control Tower.
"We have previously installed two manual release handles at the control tower as well as delivering a host of other works on different buildings at the airport so I am delighted to be able to further strengthen our association with such a high-profile facility.
"Carrying out works at any airport presents logistical challenges due to the number of people on the site at all times of the day and night but the works, like all of our previous works at the airport, will be delivered in a way that does not affect day-to-day operations."
Heathrow is a major international airport and is the third busiest in the world (from 2013-14), handling more international passengers than any other airport around the globe.
The airport, which is owned and operated by Heathrow Airport Holdings, sustains 76,600 jobs directly and around 116,000 indirectly.