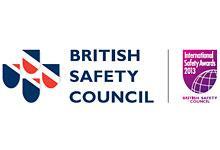 PTSG gets prestigious international safety award
Premier Technical Services Group (PTSG) has been awarded a high-profile safety award.
The company, which is the UK's leading provider of façade access and fall arrest equipment services, electrical testing, high-level cleaning and specialist electrical and mechanical services, has been awarded the International Safety Award from the British Safety Council.
All applications are marked by one of four independent adjudicators appointed and trained by the British Safety Council.
All four adjudicators are chartered members of the Institution of Occupational Safety and Health (IOSH) and senior health and safety professionals in their respective organisations.
Group chief executive Paul Teasdale said: "To receive this award is great news for us and really demonstrates our commitment to ensuring we maintain an exemplary health and safety record.
"The work we do can be very challenging, but this award goes to show that our processes and procedures meet internationally recognised safety standards.
"We never do anything if we cannot do it safely – this is to protect our people, our clients and the general public.
"The rigorous marking criteria for this award has demonstrated our commitment to health and safety and we will now continue to drive this message through all of our procedures to make what we do even safer than it already is."
PTSG supplies highly engineered industrial products and quality services with a substantial presence in a number of focused niche markets.
PTSG is the parent company of PTSG Access and Safety, PTSG Electrical Services, PTSG High-level Cleaning and PTSG Specialist M&E.
The group company provides a central information service for the business and champions the dissemination of key information and best practice. PTSG unites the company's constituent businesses under one clear identity to support the broader use of smarter working as a modern day approach to delivering a top class service for the people it serves.