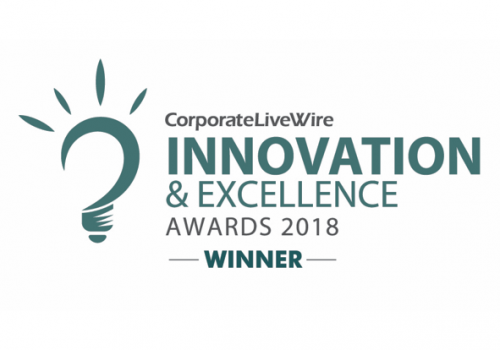 PTSG Fire Solutions wins Innovation & Excellence award
Premier Technical Services Group PLC (PTSG) has been named as a winner in the Corporate LiveWire Innovation & Excellence Awards 2017 thanks to its Fire Solutions division's work with residential and commercial safety systems.
The awards recognise winners for their innovative ideas, global involvement, products, services and much more. The awards are sponsored by The International Business Innovation Association (InBIA), a global non-profit member network that serves a diverse group of more than 2,200 entrepreneurship centres. InBIA helps guide, mentor and develop sustainable entrepreneurial programmes in every industry and demographic around the globe.
The Group was awarded the prize for Excellence in Commercial & Residential Safety Solutions, recognising its work to install, test and maintain a vast range of fire safety solutions, including wet and dry risers, sprinkler systems, fire alarms, fire extinguishers and emergency lighting.
Earlier this year, PTSG announced its acquisition of UKS, a specialist in the installation and maintenance of sprinkler systems. This, linked to its already extensive range of fire solutions, means that the company can now offer a turnkey fire services solution for building managers, construction companies and local authorities.