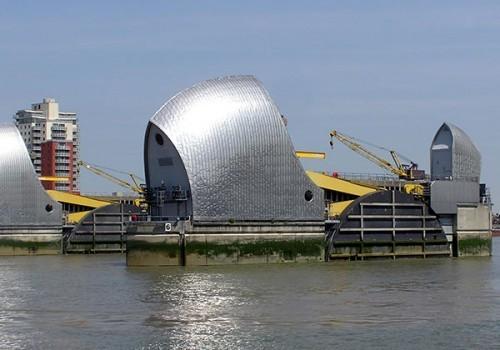 PTSG extends Thames Barrier office contract with EA
Premier Technical Services Group PLC (PTSG) has secured a contract to deliver maintenance works at the Environment Agency's Thames Barrier offices for the fourth year running.
PTSG's South Suspended Access division was first contracted by the Environment Agency to deliver the works on access equipment at the offices in 2011.
Scott Hawtrey, divisional director at PTSG, said: "The Thames Barrier is an extremely important piece of health and safety infrastructure so ensuring it is maintained in full working order at all times is essential, and that extends to the Environment Agency's offices nearby that are used to operate the barrier.
"We are delighted to have extended our association the Environment Agency having started working with the organisation in 2011 and are looking forward to working with its team going forward."
The Thames Barrier is located downstream of central London and has been operational since 1982.
Its purpose is to prevent the floodplain of all but the easternmost boroughs of Greater London from being flooded by exceptionally high tides and storm surges moving up from the North Sea.
When needed, it is closed (raised) during high tide; at low tide it can be opened to restore the river's flow towards the sea.
Built across a 520m (570yd) wide stretch of the river, the barrier divides the river into four 61m (200ft) and two, approximately 30m (100ft) navigable spans.