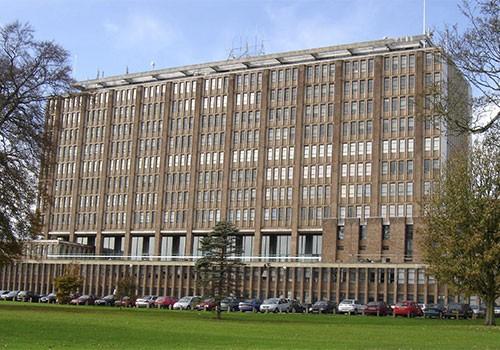 PTSG ensuring works progress well on prized Norwich County Hall project
A £22m renovation programme at Norwich County Hall is continuing to progress well following the completion of a large section of the planned works.
Premier Technical Services Group (PTSG) is playing a key role in the project after it was contracted by construction company R G Carter to review and service the building's lightning protection system (LPS).
PTSG's Electrical Services division was tasked with ensuring the LPS continues to provide the level of protection needed to the hall whilst the works progress.
Once the renovation works are complete, PTSG will ensure the system meets with the LPS standard.
The renovation programme, which was revealed in 2012, is taking place over 25 years and includes office space refurbishment and major exterior works on the aging city building, which is home to Norfolk County Council. A report to the council said the first £14m worth of repairs would be carried out before April 2015.
The council's property consultant recommended the 50-year-old building's offices be made open-plan and its external concrete frame repaired.
It added the entire building's heating and electrics should be upgraded, along with adding insulation to all walls, floors and ceilings and the removal of asbestos.
Improvements to external roadways and paths were also outlined.