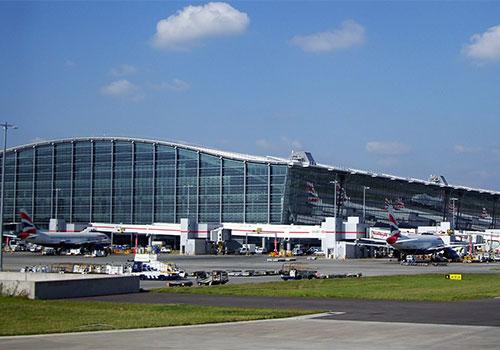 PTSG delivers further works at London Heathrow Airport
Premier Technical Services Group PLC (PTSG) has delivered a series of maintenance works at London Heathrow Airport on behalf of Mitie Technical Facilities Management Ltd.
PTSG's South Suspended Access division was contracted by Mitie to carry out works at Heathrow's Terminal 4, Terminal 5 Baggage Hall and World Cargo Centre.
These latest work strengthen PTSG's association with the UK's biggest airport having recently completed a range of maintenance works at the facility, including providing safe working systems at Terminal 5, fixing bolts on 33 latchways at the World Cargo Centre and installing two manual release handles at the Heathrow Control Tower.
PTSG is the largest provider of cradle maintenance services for permanently installed suspended access equipment in the UK.
It provides maintenance, inspection, testing and repair services for all types of equipment including building maintenance units, gantry systems, cradle systems, monorail systems and lifting equipment.
Heathrow is the third busiest in the world (from 2013-14), handling more international passengers than any other airport around the globe.
The airport, which is owned and operated by Heathrow Airport Holdings, sustains 76,600 jobs directly and around 116,000 indirectly.