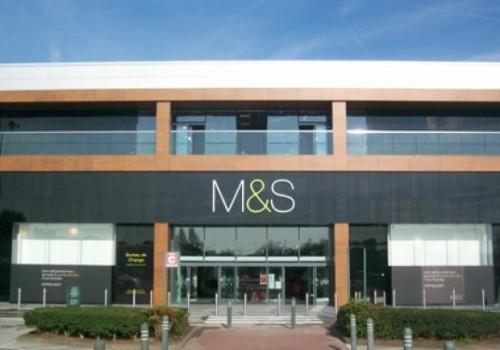 PTSG delivers essential safety works for Marks & Spencer
Premier Technical Services Group (PTSG) has completed essential safety works at Marks & Spencer in Warrington following an emergency callout.
The group's Access & Safety division was called to the company's Gemini store in Warrington after reports of a broken safety cable lining the fire escape route on the roof.
However, upon inspection, the team advised Marks & Spencer that a new route should be fitted to improve safety.
Paul Evans, divisional director at PTSG, said: "The initial callout was regarding a snapped cable – a routine piece of work for our team. However, due to the condition of the existing walkway, we advised that a new fire escape route would improve the safety of people using it.
"Upon our advice, the client instructed us to deliver the works. We removed the existing walkway and edge protection, and installed a new route with steel handrails. All of the works were carried out in a day and within a week of the initial callout."
PTSG Access and Safety tests and certifies fall arrest equipment and suspended access equipment for all Marks & Spencer sites that have equipment throughout the UK and Republic of Ireland.
The division has maintained this contract for a number of years and it works closely with the facilities management team at Marks and Spencer, holding monthly update meetings.
It provides regular asset lists with test dates and is monitored monthly by the client to ensure the division maintains a 100 per cent record.
As with various clients, M&S's requirement of the team is to operate the company's own management system on line, which is undertaken by PTSG without problem.
This is the kind of service the group offers to clients who wish for its teams to upload directly into their systems, thus saving them time and money processing paperwork and records. All data for M&S is uploaded by PTSG's team on their behalf.
Before
After