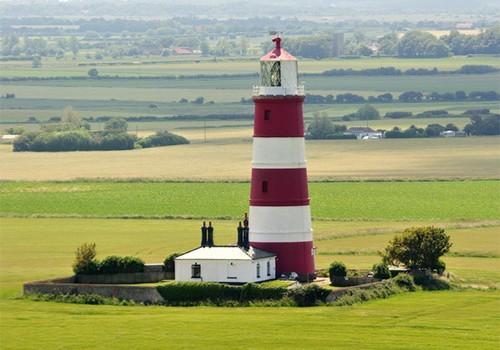 PTSG completes work at East Anglia's oldest working lighthouse
Premier Technical Services Group Ltd. (PTSG) recently completed specialist repair work to Happisburgh Lighthouse, the only independently-run lighthouse remaining in the UK.
Whilst completing an annual inspection for the client, PTSG's engineers discovered a fault in the original lightning conductor. Due to the extreme location of the lightning conductor (the top of the lighthouse is 134 feet above sea level) it could only be repaired by specialist rope access engineers.
Two engineers completed the job inside a day. Craig Finney, Operations Manager for PTSG Electrical Services, said: "Our client is a charitable organisation and Happisburgh Lighthouse is a wonderful building dating back to the 18th century. Our engineers were happy to carry out these vital repairs to the lighthouse, in spite of the extreme nature of the job.
"Our Electrical Services division has a wealth of experience in installing and maintaining lightning protection equipment to all kinds of buildings. All our engineers are highly skilled, which is why we could complete this job quickly and proficiently. Well done."