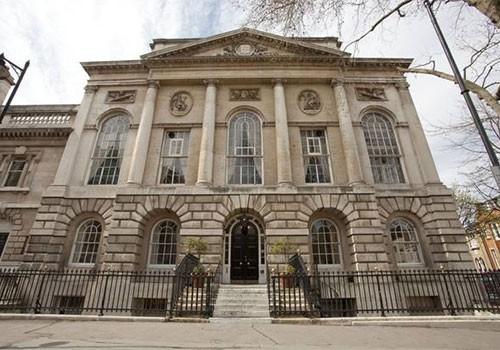 PTSG completes vital protection works at MoJ building in London
Premier Technical Services Group PLC (PTSG) has completed the installation of a new lightning protection system on behalf of the Ministry of Justice (MoJ).
PTSG's Electrical Services division was contracted to replace the existing system at Sessions House in London.
The division's engineers faced many challenges while carrying out the works, mainly due to the fact any drilling had to be completed prior the courts opening at 9.30am.
Therefore, major drilling works and the installation of the surge units had to be done out of hours at the weekend or during the evening.
These latest works form part of a major contract secured by PTSG to carry out maintenance works on lightning protection systems at more than 100 MoJ sites in the South of England.
Contracted via Mitie, PTSG will deliver Lightning Protection Planned Preventative Maintenance (PPM) on a range of MoJ buildings including magistrates, combined and county courts across London, South East and South West England and East Anglia.
Mitie was awarded two contracts with the MoJ following its appointment to the MoJ's Total Facilities Management (TFM) Framework in July 2011. The contracts, which commenced in February 2012, are for fully integrated facilities management services encompassing security, cleaning, maintenance and project works.
PTSG Electrical Services provides lightning protection design, installation, inspection, test and maintenance, as well as PAT, fixed wire test and repair and emergency lighting testing.