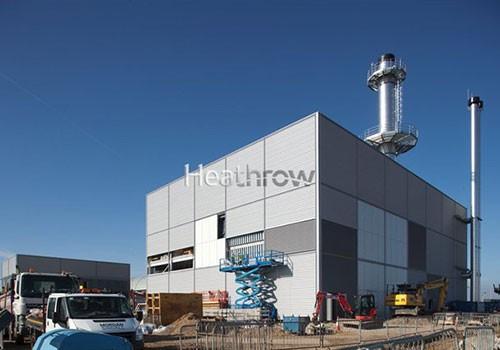 PTSG completes testing works at Heathrow's Energy Centre
Premier Technical Services Group PLC (PTSG) has completed a series of complex testing works at Heathrow Airport.
PTSG's South Suspended Access division carried out testing on ten beams at the airport's Energy Centre after being contracted by MITIE.
Due to access restrictions, PTSG's engineers had to implement various methods to reach the beams.
PTSG has already completed notable works at Heathrow Airport Terminal 3 and Terminal 4 this year as well as fixing bolts on 33 latchways at the Heathrow World Cargo Centre and install two manual release handles at the Heathrow Control Tower. A five-day insurance inspection was also carried out at Terminal 3.
The centre delivers heat and cooling to Terminal 2 through a 10MW biomass Combined Heat and Power Plant. It is one of the largest biomass initiatives of its kind in the UK.
The Energy Centre is helping the airport work towards its target to achieve a 34 per cent reduction in CO2 emissions from energy used in its buildings by 2020 (from a 1990 baseline in line with Government CO2 targets). When operating at its full potential, it will offset around 40,000MWh/year of gas and 12,000MWh/year of electricity, saving around 13,000 tonnes of CO2 each year compared to the use of gas and grid electricity – the equivalent to the annual emissions of 6,500 passenger cars.