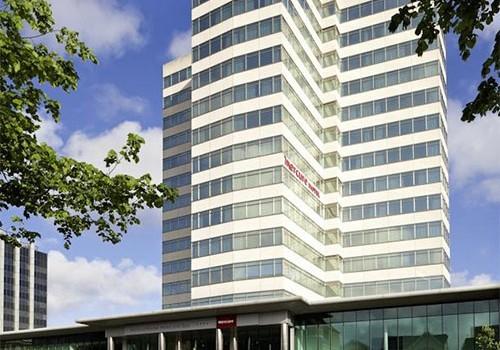 PTSG completes next-day Mercure hotel works in south Wales
Premier Technical Services Group (PTSG) has carried out a series of repair works at a popular hotel in south Wales.
The group's South Suspended Access division once again showed its flexibility and efficiency by completing the works just two days after conducting an initial survey at Mercure Cardiff Holland House Hotel and Spa in South Glamorgan, Cardiff.
Scott Hawtrey, divisional director at PTSG, said: "Mercure Cardiff Holland House Hotel and Spa is a new site for us and one we are delighted to have worked on.
"We were initially asked to conduct a survey of the works needed. The engineers then rang through the repairs needed while at the site and a quote was given back to the client, which was accepted.
"Work began the same day with the engineers staying in the area overnight and completing the repairs the following day once a further engineer had delivered the extra parts needed.
"This delivery once again shows our commitment to providing the best possible service to our clients, which is something we pride ourselves on."
The works included supplying and fitting two new limit switches, meshing under the machine to prevent birds nesting and fouling the area and a new power cable as well as re-fixing the buffering to the cradle and carrying out a full service and load test on the equipment.
Mercure Cardiff Holland House Hotel and Spa is a four-star hotel with 165 rooms, 17 meeting spaces for up to 645 guests and a luxury spa with heated swimming pool.
Holland House is a 60m high building set over 15 floors and is the seventh tallest building in Cardiff.