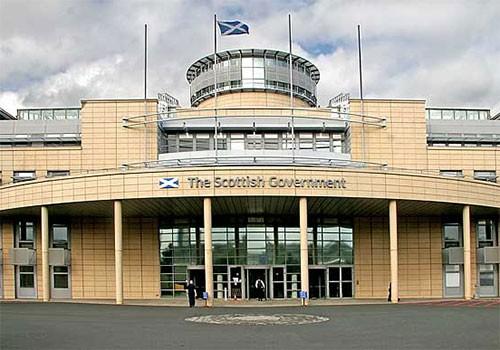 PTSG completes LPS works for The Scottish Government
Premier Technical Services Group PLC (PTSG) has completed an upgrade of essential safety equipment at The Scottish Government's largest building.
PTSG's Electrical Services division was contracted to upgrade the existing Lightning Protection System on Victoria Quay in Leith, Edinburgh.
The contract required the division's engineers to fit two reference earth electrodes for future testing purposes together with full periphery roof tapes to ensure continuity throughout the LPS.
Construction of the building began in 1993 with it being officially opened by the Queen in July 1996. Civil servants began moving to Victoria Quay in phases from autumn 1995 and into 1996 before the official opening ceremony.
The building was constructed on redeveloped dockland and housed parts of what was known as the Scottish Office prior to 1999. With the advent of parliamentary devolution in 1999, the function was transferred to the then Scottish Executive, now Scottish Government. Around 2,200 civil servants work at Victoria Quay making it the Scottish Government's largest building in terms of size and occupation.
PTSG Electrical Services provides lightning protection design, installation, inspection, test and maintenance, as well as PAT, fixed wire test and repair and emergency lighting testing.