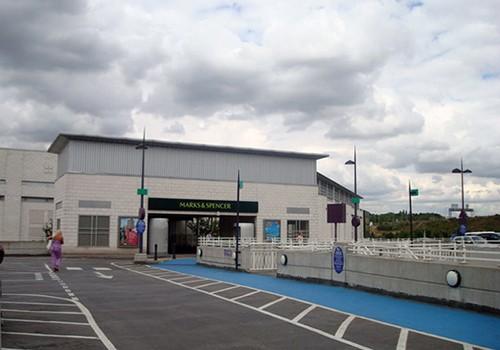 PTSG completes further works at Marks and Spencer's Bluewater shopping centre store
Premier Technical Services Group (PTSG) has strengthened its association with retailer Marks and Spencer after completing further maintenance works at one of its flagship stores.
PTSG's South Suspended Access division has replaced three wire bonds, one on each gantry, at M&S's store in Bluewater shopping centre, Kent.
The latest works came on the back of the team being contracted to replace batteries on a Mobile Elevated Working Platform (MEWP) in the store earlier this year.
Routine inspections will carry on throughout the year at M&S, Bluewater.
Bluewater is an out-of-town shopping centre in Stone outside the M25, 18 miles outside of London. When it opened in March 1999 it was the fourth largest shopping centre in the UK.
The popular centre, which boasts 300 shops, is spread across PTSG Access and Safety tests and certifies fall arrest equipment and suspended access equipment for all M&S sites throughout the UK and Ireland.
The division has maintained this contract for a number of years and it works closely with the facilities management team at M&S, holding monthly update meetings.
It provides regular asset lists with test dates and is monitored monthly by the client to ensure the division maintains a 100 per cent record. As with various clients, M&S's requirement of the team is to operate the company's own management system on line, which is undertaken by PTSG without problem.
M&S has grown from a single market store in Leeds more than 130 years ago, to now currently having 798 stores in the UK.