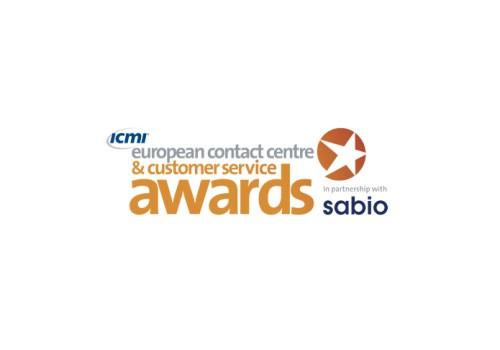 PTSG Chief Executive Paul Teasdale makes final cut in prestigious European awards
Premier Technical Services Group PLC (PTSG) Chief Executive Paul Teasdale has been named as a finalist in the prestigious European Contact Centre & Customer Service Awards 2015.
Paul has made it down to the final three in the Customer Service Business Leader category.
Panel judging starts on March 23 and will go on for two weeks with a gala dinner taking place on June 15.
"I am humbled and proud to have been named a finalist in the European Contact Centre & Customer Service Awards 2015," Paul said.
"These awards are designed to reward the individuals and companies that have made a real impact to the contact and customer service industry over the previous 12 months and to be part of them is fantastic.
"Since founding PTSG in 2007, I have ensured that customer service has been at the forefront of how the company operates. Indeed, throughout my career, I have been committed to quality and pursuing customer satisfaction by delivering high-quality services through continuous improvements and innovations.
"Our consistently high level of customer service has been one of the major catalysts to our year-on-year growth as a group and something that I believe sets us apart from our competitors."
At PTSG, Paul has also introduced an initiative aimed at instilling his dedication to customer service in all the company's employees. MOUSE (Memorable, Outstanding, Unique, Service, Experience) carries messages in PTSG People, the company's quarterly internal newsletter, regarding best practice and developments within the group that could improve customer service.
MOUSE is the backbone of the company and has become a corporate mascot for all its internal and external communications, for which customer service is the top priority.
Every employee is asked to reflect on what they deliver using the MOUSE initiative. Since its introduction, MOUSE has helped to highlight areas within the group where delivery and customer service could be improved.
The European Contact Centre & Customer Service Awards are held to formally recognise professional excellence throughout the UK and Europe.
It is a firmly established annual event, recognising and rewarding the best and most successful individuals and organisations in the contact centre and customer service industry.
Dedicated to rewarding and recognising industry excellence, the 23 categories are designed to offer the perfect platform for showing off contact centre and customer service excellence.
Visit http://www.callcentre.co.uk/ecccsa-2015-finalists-announced/ for a full list of finalists.