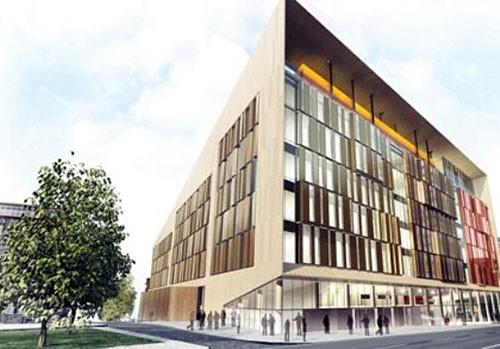 PTSG begins installation works on Glasgow technology and innovation centre
Premier Technical Services Group (PTSG) has started a series of works at the University of Strathclyde.
The group's suspended access division has begun the installation of special incline Building Maintenance Units (BMUs) at the new Technology and Innovation Centre (TIC) in Glasgow.
Karl Greenfield, installation director at PTSG, said: "We are delighted to be carrying out work on a building which is as important to the University as it is to the city as a whole."
The 25,000sqm centre is designed to bring together academics and partners from industry and business – from across the international scene – to develop solutions to challenges which are central to economic regeneration and to address key technological challenges faced by society.
Once opened, the TIC will have the equivalent floor space of almost 100 tennis courts and house up to 1,200 researchers from the University and its partners.