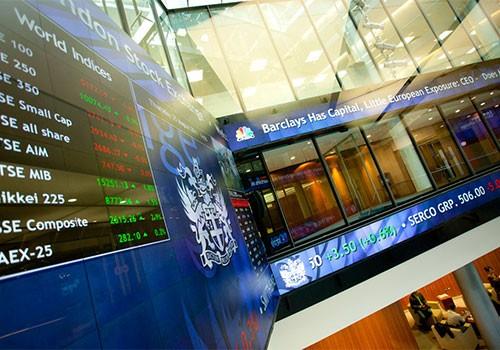 PTSG announces record results following AIM listing
Premier Technical Services Group PLC (PTSG) has reported record pre-tax profits of £3.7m for 2014, up by 22 per cent on the previous year.
The final results for the year ended 31 December 2014 also highlighted a 30 per cent surge in group revenue, from £13.9m in 2013 to £18m last year.
Boosted by its expansion into high level cleaning, acquisition of Acescott Management Services Limited and strengthening of its senior management team, PTSG achieved an 85 per cent renewal rate over the same period.
PTSG's latest results are its first since it was admitted to AIM in February 2015.
John Foley, chairman at PTSG, said: "PTSG'S results for the year ended 31 December 2014 showed very strong growth and I am pleased to report our highest levels of turnover, gross profit and underlying profit before taxation since the group's formation in 2007."
While acquisition has continued to prove fruitful for PTSG, the group has also delivered strong organic growth – most notably in electrical services where revenue grew by 58 per cent and adjusted operating profits by 56 per cent.
As the UK's market leader in access and safety services and one of the industry's leading lightning protection businesses, PTSG is well-positioned to capitalise on its recent entry into the high level cleaning market.
PTSG's major customers include the US Air Force, Marks & Spencer plc, Royal Bank of Scotland plc, Unite, Sheffield Hallam University, Network Rail, Harrods, Motorola, Airbus, Morgan Sindall, Willmott Dixon, Carillion, Barclays, Land Securities, Land Rover and Manchester United plc.
With a strategy to generate significant shareholder value through cross-selling and complementary acquisitions, PTSG has already begun building on a positive 2014.
However, despite these latest positive results, the board remains focused on continuing to cement the group's place as the UK's leading niche specialist service provider.
PTSG CEO Paul Teasdale said: "We have had a good start to 2015 and continue to trade in line with our expectations. Our first acquisition is planned for the second quarter of 2015, with a good pipeline of future opportunities.
"On February 11, 2015 we listed on AIM, raising £5m for PTSG, and were delighted to become the first Yorkshire-based business to IPO in 2015. We are acutely aware of the need to continually reinvest in the group in order to promote future growth, both organically and through acquisition."