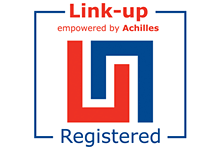 PTSG accredited to deliver services within the rail industry
Premier Technical Services Group (PTSG) is now fully registered as a supplier to provide services to rail infrastructure companies across the country.
Achilles Link-up Engage provides the latest generation of supplier pre-qualification services that help organisations in the UK rail industry to achieve best-practice procurement and supplier risk management.
The accreditation means PTSG has been added to a prestigious list of suppliers to work across all disciplines of the group, including access and safety, electrical services and high-level cleaning.
Terry Wilcock, PTSG's safety, health and environment manager, said: "The accreditation process is lengthy and detailed, but understandable so. We pride ourselves upon our adherence to stringent health and safety guidelines and look forward to supporting rail infrastructure companies across the country."