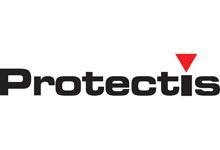 Premier Technical Services Group acquires Protectis Ltd
Premier Technical Service Group is pleased to announce the acquisition of the total share capital and assets of Protectis, a leading Lightning Protection company based in Nottingham.
We are delighted to welcome Protectis into the group as this will further strengthen our already established position in the Lightning Protection market sector.
This acquisition fits perfectly with our successful strategy of achieving market leadership in the sectors we operate in.
PTSG has vast experience in this industry field and is thrilled about acquiring Protectis.
Commenting on this exciting news PTSG Group CEO, Mr Paul Teasdale said;
"As PTSG continues to redefine and raise the expectations of service levels and competencies in its declared arena of being a Niche Specialist Service Provider, the acquisition of Protectis demonstrates our continued commitment to the Lightning Protection sector. It will provide our existing customers and new clients with enhanced service levels and greater flexibility of delivery. This acquisition has provided our business with additional operational sites throughout the UK and enabled us to expand on the fantastic growth and success of PTSG Electrical Services".