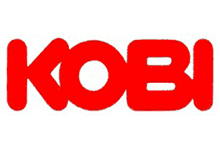 Premier Technical Service Group acquires trade and assets of Kobi Ltd.
Premier Technical Service Group is delighted to announce the acquisition of the trade and assets of Kobi Ltd, a leading cradle maintenance company based in Basildon, Essex.
Commenting on this latest acquisition, PTSG CEO, Mr Paul Teasdale said;
"We are pleased to welcome Kobi into the PTSG group of companies. This will add further capacity and substantially strengthen our already established cradle maintenance division.
This acquisition is a continuation of our successful strategy of achieving market leadership in the sectors we operate in and clearly states our intention to increase our investment in businesses that will enhance our market reputation.
It is 2011 since we last acquired a cradle maintenance business (Guardian) and when the opportunity presented itself to acquire this long established business with a good reputation and excellent client list, it was too good to pass over. It will add value to our Southern cradle maintenance division and we look forward to working with the employees who will transfer over as part of the acquisition"