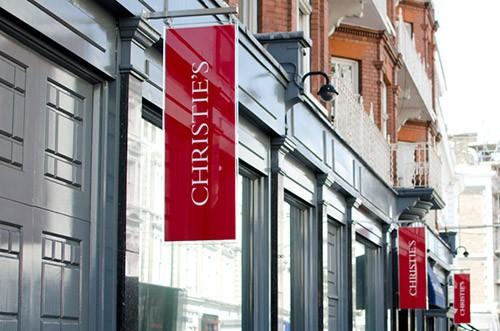 London auction house works spark flurry of business for PTSG
Premier Technical Services Group (PTSG) has secured a series of major contracts after delivering urgent repairs at a London auction house.
PTSG's South Suspended Access division completed vital out-of-hours repairs earlier this month to recover a chandelier that had become jammed in the ceiling void at Christie's Auction House without which the house would have had to cancel a prestigious auction.
As a result of the team's performance in the capital, it has now been contracted to deliver nine different projects.
Scott Hawtrey, divisional director at PTSG, said: "It is a fantastic testament to the team's work and expertise that PTSG has been recognised as delivering exceptional performance on works of this type and we are delighted to have been contracted to carryout future works as a result.
"There were very tight time constraints in which to complete the repairs at Christie's Auction House but the team delivered them on time and without any issues.
"Client referrals are always good to receive and hopefully we can secure more works in the future on the back of our upcoming projects."
Christie's has 53 offices in 32 countries and 12 salesrooms around the world including in London, New York, Paris, Geneva, Amsterdam and Dubai.
Founded in 1766 by James Christie, the auction house offers more than 450 sales annually in more than 80 categories, including all areas of fine and decorative arts, jewelry, photographs, collectibles and wine.