PTSG's steeplejacks inspect Point of Ayr chimney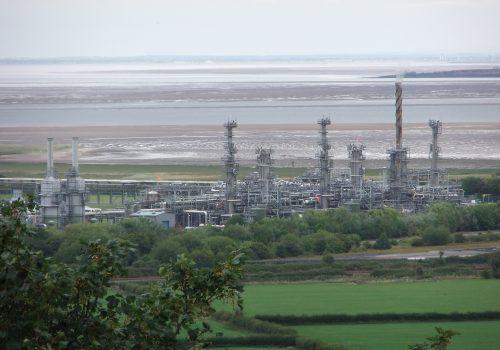 A team of Premier Technical Services Group PLC's (PTSG's) steeplejacks has carried out a safety-critical inspection of a 70m steel chimney at the Point of Ayr gas terminal in Wales.
 
The Point of Ayr gas terminal is located at the mouth of the Dee Estuary in Flintshire, North Wales, and exports gas from the offshore Liverpool Bay fields: Hamilton, Hamilton North, Hamilton East, Lennox and Douglas.
 
The steeplejack team carried out a full internal and external inspection of the terminal's large steel chimney to make sure the structure was safe and compliant. Skilled operatives also carried out internal confined space refractory repairs to the chimney lining that had been determined in an earlier inspection.
 
Prior to undertaking the work, the team spent two years meticulously planning a rigorous safety regime in order to account for the fact that the chimney is always online. Despite the extra safety measures required not only for working at height, but on such a safety-critical site, the work was successfully carried out within the agreed timescale and budget.