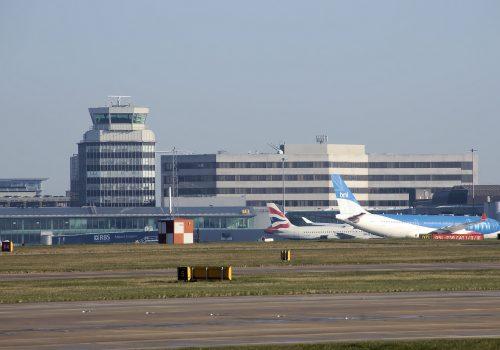 Premier Technical Services Group PLC (PTSG) has renewed a prestigious contract to carry out lightning protection testing and inspections at Manchester Airport.
With 23 million passengers travelling to some 225 global destinations, the airport is the UK's third-busiest. It currently has three passenger terminals and a cargo terminal but will soon undergo a £1 billion development project, which is expected to double passenger numbers by 2050.
PTSG's Electrical Services division will provide inspections and maintenance to vital lightning protection systems at the airport for another year.
PTSG's Electrical Services division has previously carried out lightning protection installations at Doha International Airport in Qatar. The wider group has also provided other niche specialist services at prestigious airports in the UK, including fall arrest installation and maintenance at Heathrow and Aberdeen International.