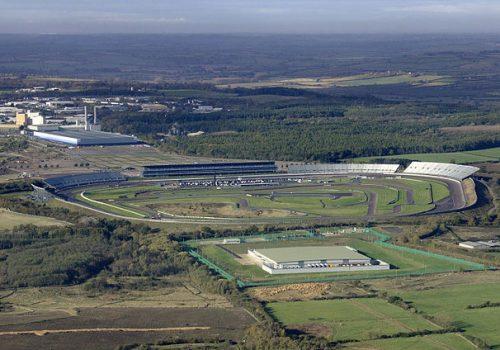 Premier Technical Services Group PLC (PTSG) has won a contract to carry out electrical testing and inspections of lightning protection at the Rockingham Motor Speedway Track.
Engineers from PTSG's Electrical Services division will attend Rockingham Motor Speedway to perform rigorous tests and inspections to the site's lightning protection system. This work will allow operatives to make sure the system is as effective as possible, ensuring the site team and members of the public are as safe as possible at all times.
Rockingham Motor Speedway is a modern motorsport venue located in Northamptonshire. The speedway hosts many types of events including corporate driving days, advanced driving training, vehicle manufacturing events and track days. The track has also hosted several major motorsport events, including British Superbikes, British F3 and British GT Championship.
The Group's Electrical Services division has carried out a number of contracts for car manufacturers across the UK, including Toyota, Jaguar Land Rover and Rolls-Royce. This follows recent news of a new contract win for PTSG with luxury car manufacturer Bentley Motors in Crewe, Cheshire. The company's highly skilled engineers have an outstanding reputation for safe working, and take extra precautions on live sites like this one to ensure their work presents no risks for the client's employees or customers.