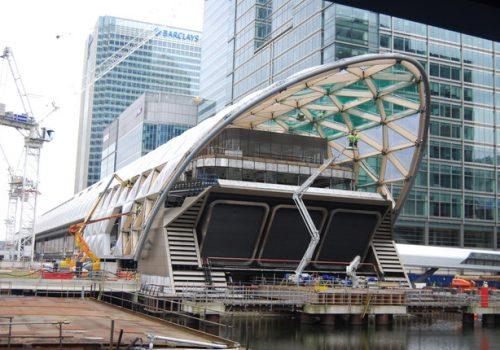 Premier Technical Services Group PLC (PTSG) has been awarded a new electrical commissioning project at Crossrail's new Canary Wharf Station
PTSG's Electrical Services division will supply a team of electrical engineers to provide testing and commissioning of the station's lightning protection system, prior to the station being handed over to Crossrail.
Sitting below a five-storey mixed-use development known as Crossrail Place, the new Canary Wharf station will help connect the district to the City of London, the West End and Heathrow. At the same time, it acts as a bridge between two communities – Canary Wharf Estate and Poplar to the north.
The station is due to open in December 2018 when services will begin through central London. Trains will terminate at Paddington in the west and Abbey Wood in the east.
PTSG is no stranger to working in Canary Wharf and has completed several projects in the district in recent years. The group's Access and Safety division previously completed repairs to access equipment at the Canary Wharf underground station, and also delivers an ongoing contract to provide insurance inspections, testing and general maintenance at 8 Canada Square, HSBC's global headquarters, located in the district.