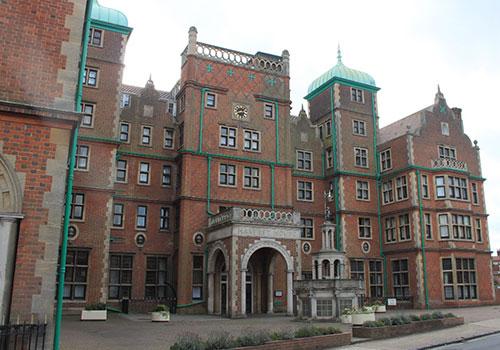 Premier Technical Services Group PLC (PTSG) will perform a lightning protection system installation at the magnificent Harvest House in Felixstowe, a building steeped in history.
Harvest House opened as the prestigious Felix Hotel in 1903. It was a hotel for nearly 50 years, the head office for British Multinational company Fisons for 30 years, and is now divided into retirement apartments.
There are 59 apartments in the five-storey building, available to retirees aged 55 years and over. Communal facilities include the Palm Court, dining room and sun lounge, kitchen, games room, chapel, laundry, gardens and a nine-hole putting green.
A lightning protection team from PTSG's Electrical Services division is attending the site to install a new early stream emission (ESE) lightning protection system, replacing the existing system with a modern and more efficient solution.
To gain permission to complete the works, PTSG's Electrical Services division had to consult both Felixstowe Town Council, and the Royal Navy Lifeboat Institution (RNLI), due to the building's close proximity to the North Sea. Once installed PTSG will provide servicing and maintenance to the system for the foreseeable future.