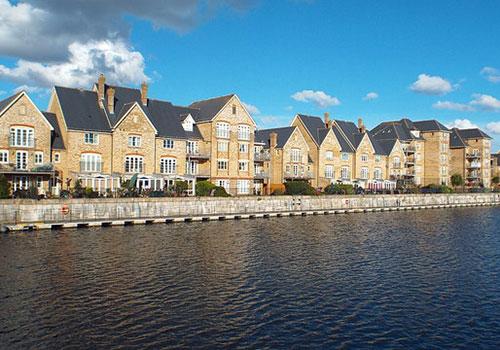 Premier Technical Services Group PLC (PTSG) has been commissioned to provide lightning protection services at St. Mary's Island, part of the Chatham Maritime development project in Medway.
St. Mary's Island is a 150-acre residential redevelopment by Countryside Maritime, a joint venture between the Homes and Communities Agency and Countryside that forms part of the 350-acre Chatham Maritime regeneration project.
St. Mary's Island has the unique distinction of being Britain's first and only strategically planned island community. It previously formed part of Chatham's Royal Dockyard, and is divided from mainland Chatham by three basins. Once complete, the regeneration will provide over 20 acres of open space, providing room for a variety of outdoor activities.
As part of the development of Sector 11 on St Mary's Island, engineers from PTSG's Electrical Services division will install lightning protection, surge protection and earthing systems to a range of commercial and residential properties in the area, including townhouses, apartments and retail outlets.
PTSG's Electrical Services division offers a range of specialist services, including a complete package of lightning protection works. The division's highly-qualified engineers provide design, supply, installation, inspection, testing and maintenance services for lightning protection systems nationwide from a number of strategically-located regional branches.