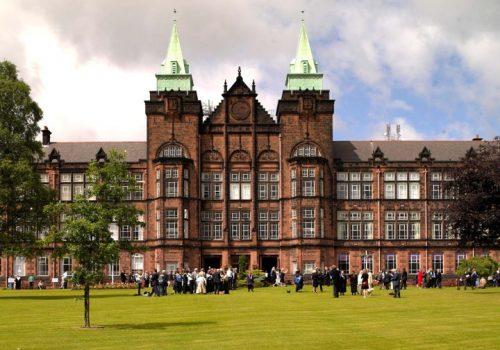 Premier Technical Services Group PLC (PTSG) has been awarded a contract to provide lightning protection services at the University of Strathclyde.
PTSG's Electrical Services division will attend the university site at Richmond Street, Glasgow, to provide inspection and testing of the existing lightning protection system. The engineers will work to test the safety and compliance of the system, quoting for any repairs or remedials required.
The University of Strathclyde is Glasgow's second oldest university, receiving its royal charter in 1964 as the UK's first technological university. It is also one of the 39 old universities in the UK, comprising the distinctive second cluster of elite universities after Oxbridge.
PTSG has worked at an impressive portfolio of educational establishments across the country, including prestigious universities such as St Andrews University, Oxford University and the University of Leeds. The group's Access and Safety division has also previously completed works at the University of Strathclyde, delivering the installation of special incline Building Maintenance Units (BMUs) at the new Technology and Innovation Centre (TIC) in Glasgow.