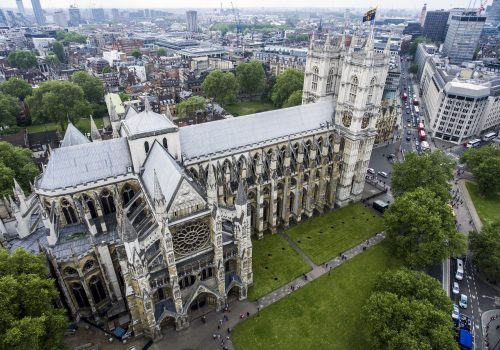 Premier Technical Services Group PLC (PTSG) has been contracted to reconfigure Westminster Abbey's lightning protection systems as it undergoes a series of roof repairs to its triforium and cloisters.
The famous Gothic abbey is one of London's most popular attractions. It was founded over 1,000 years ago and has been the site of coronations and royal weddings since 1066.
As a result of the abbey's age, it is continuously undergoing remedial works to maintain its structural stability and iconic appearance. Most recently, lead work has been carried out to the roofs of the abbey's south triforium and cloisters.
As a trusted electrical services provider to the abbey for several years, PTSG has been called in to adapt the lightning protection system on these areas to ensure it still provides adequate protection to both the building and the thousands of visitors it receives every year.
The work will be carried out by PTSG group company JW Gray, which was acquired by PTSG in 2015. This team has carried out the annual maintenance and testing of the abbey's lightning protection systems for the last 20 years. Although this may only be a fraction of the building's long lifespan, the strong working relationship built over the last two decades is testament to the team's efficient yet careful approach to work on this UNESCO World Heritage Site.