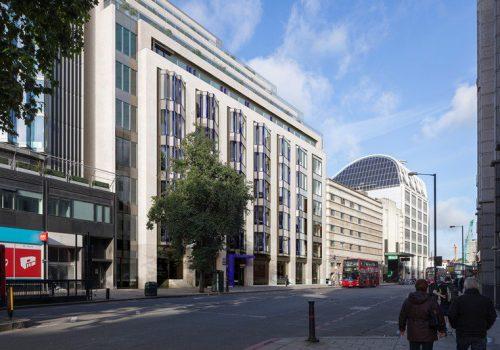 Premier Technical Services Group PLC's (PTSG) Electrical Services division has completed work to install lightning protection as part of a large regeneration project in Victoria, London.
The improvement works at Parnell House have created a large office space on the first six floors, as well as an additional three floors in which 14 luxury flats will be created. The building's façade was also refurbished, improving the site's overall appearance by bringing it into line with the nearby Grade-II listed Apollo Theatre and Neathouse Place.
PTSG's skilled engineers have carried out a range of lightning protection works on site, including installing new systems to the brand-new elements of the building, and adapting existing systems on refurbished areas to ensure they give adequate protection.
PTSG's Electrical Services division regularly undertakes projects at high-profile developments in the capital such as this one, including recent lightning protection installations at 255 Ealing Road in Brent and repairs at the luxury County Hall Apartments in Lambeth.