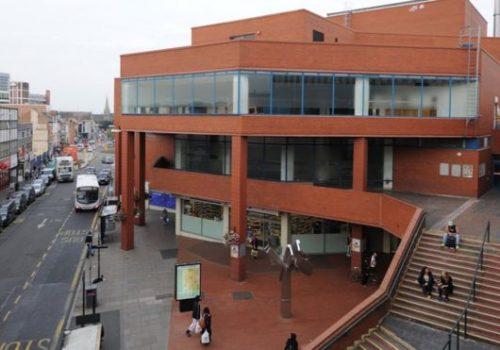 Premier Technical Services Group PLC (PTSG) has been awarded a package of works to provide lightning and surge protection installation at the new Haymarket Theatre in Leicester.
The Haymarket Theatre is based in Haymarket Shopping Centre on Belgrave Gate in Leicester's city centre. After closing in 2007, it is currently undergoing a major refurbishment to restore the building to its former glory.
PTSG's Electrical Services division will deploy a team of specialist engineers to attend the theatre and provide surge protection to the site. The team will also work closely with the theatre's developer to install a modern lightning protection system to the building's roof, maintaining safety and structural integrity in the event of a lightning strike.
Originally opened in 1973, the Haymarket Theatre is undergoing an extensive refurbishment project, with 800 new seats and new sound and lighting systems to be installed. The updated site will house a café/bar as well as modernised foyer and entrance areas, with developers working to retain the look and feel of the original theatre.
PTSG's Electrical Services division regularly undertakes projects at high-profile developments such as theatres and auditoriums, and has developed an impressive portfolio over the years. Earlier this year, the Group installed a new lighting protection system to the newly refurbished Victoria Palace Theatre in London's West End, taking extra care to ensure the system's appearance was sympathetic to the building's historic architecture.