PTSG protects art deco Hoover building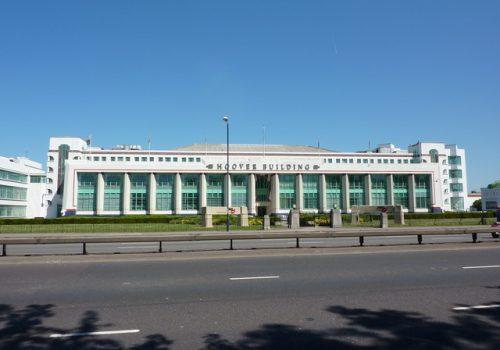 Premier Technical Services Group PLC (PTSG) has completed work to install a lightning protection system to a Grade-II listed art deco building in Perivale, London.
 
The Hoover building was built for the Hoover Company in 1933 and was used during the Second World War to manufacture aircraft parts. In more recent years, the front section of the building has been converted into 66 luxury flats, with the addition of a brand-new top floor to maximise residential space.
 
The site retains all of its original art deco features, and so the lightning protection system designed by PTSG's Electrical Services engineers needed to be discreet enough to blend into the building's façade, whilst assuring the safety of residents and the structural integrity of the iconic building.
 
The group's lightning protection operatives are well practised in installing systems to listed buildings. The team recently carried out a project at the historic Harvest House in Felixstowe, which involved a two-year period of gathering the necessary approvals on the system's design from heritage authorities, the local council, and – due to its prominent position on the coast – even the RNLI.