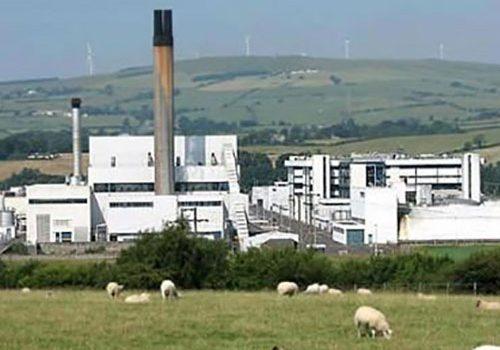 Premier Technical Services Group PLC (PTSG)'s has carried out repairs and maintenance works to a 90-metre high chimney structure at a factory in Ayrshire, Scotland. It's steeplejack team from Pendrich Height Services Limited, a company that PTSG acquired in 2015, undertook the works which were completed in May 2017.
The factory belongs to Dutch chemicals group, DSM, a world leading supplier of vitamins, carotenoids and other nutritional sources. Its Dalry site has been making vitamins since 1958. It currently employs around 330 people.
PTSG's steeplejack engineers attended to carry out a structural inspection to the chimney stack, and discovered major structural defects to the chimney termination. The condition of the brickwork had deteriorated and the chimney had to be encapsulated with scaffolding immediately.
As a solution, the steeplejack team dismantled and rebuilt the chimney flues using new radial brickwork which was made to the chimney diameter for the rebuilding process. The project was completed on time and within budget to the client's satisfaction.
PTSG's steeplejack teams undertake a range of high-level repair and maintenance works at many types of structure across the UK and internationally. Engineers are trained and qualified to the highest safety standards, and utilise specialist steeple-jacking and rope access techniques to perform work on high-level and difficult to access structures.