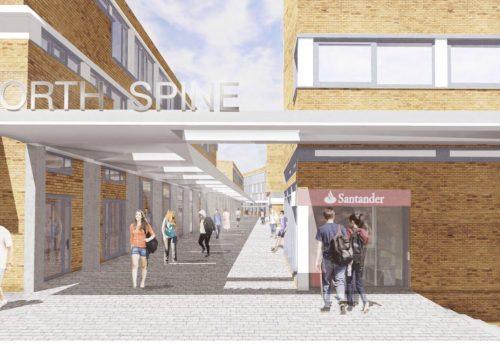 Premier Technical Services Group PLC (PTSG) has been working at Lancaster University to provide a lightning protection upgrade as part of an extensive building remodelling project.
The Spine Remodelling project is a regeneration scheme that will bring Lancaster University campus's kilometre-long walkway into the 21st Century, to provide a vibrant, light, weather protected route, offering a variety of environments to reinforce its identity as the main campus thoroughfare.
PTSG's Electrical Services division has worked closely with the project's designers to discreetly reinstall lightning protection systems to the site. The work required a careful and detailed planning process due to the entire site remaining open to students at all times. The project spans 58 weeks in total and is due for completion in Spring 2018.
PTSG is no stranger to working in the education sector, and provides a wide range of services for a number of educational facilities, including universities in Hull, Sheffield and Southampton.