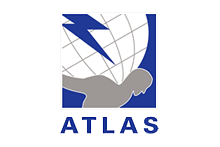 Education and training to play a major part at PTSG
Premier Technical Services Group's (PTSG) Electrical Services business has embarked on a huge education and training programme as the company seeks to consolidate its position as the country's leading lightning protection organisation.
PTSG also plans to open a brand new training centre later this year.
The company is also a proud member of the Association of Technical Lightning & Access Specialists (ATLAS) – an organisation that has been representing the leading players in the lightning protection and steeplejack industry since 1946. At the forefront of all industry developments, ATLAS is committed to improving working practices, technical excellence and the skills of the workforce to provide the highest quality service to the industry's clients. With the support of ATLAS, PTSG intends to train all of the company's engineers to NVQ Level 3 standard in both test and inspection and installations. In addition, PTSG will ensure that engineers are either SSSTS or SMSTS accredited as applicable.
Sally Bedford, the director responsible for lightning protection at PTSG, said: "We want to be the best in all that we do and we recognise that to achieve this we must invest more in recruitment, training and skills as well as retaining the very best people. We know that well-trained staff with the skills and confidence to work to their full potential can and will help us to deliver a great service for our customers as well as helping us to grow our business.
"This involves a careful 'balancing act' by our highly experienced wider team who day-in-day-out strive to motivate our people and give them the right challenges and training to match the needs of the business and the requirements of their jobs.
"We have made a decision to invest more heavily in people development having undertaken a skills audit to identify any underused skills and to recognise what might be needed for the business now and in the future.
"Our aim is to build on our reputation the safest, best value and most competent lightning protection business and this huge investment underlines this commitment."
PTSG Electrical Services works not only in the UK but has expanded into international markets – recently completing work in Scandinavia and the Middle East.
Depending on the specific clients' needs, PTSG's expert design team provide either a standard or bespoke solution. They offer layout drawings to meet architect, consultant and contract engineer specifications. All new installations, remedial work, testing and inspections are undertaken by experienced and thoroughly trained engineers based across the UK.
With more than two centuries of collective experience in designing, supplying and installing lightning protection and earthing systems, PTSG has a tremendous amount of knowledge and expertise in this sector.