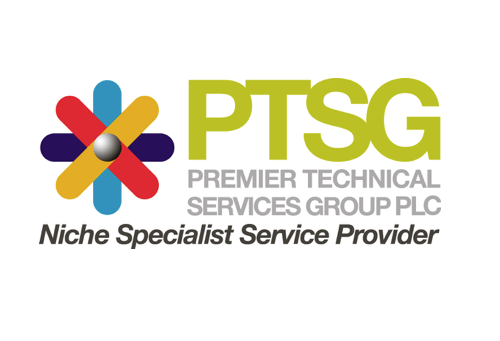 Change in PTSG divisions follows period of significant growth
Premier Technical Services Group PLC (PTSG) has today announced plans to rename two of its four divisions following significant growth in its rope access/steeplejack and fire services sectors. The UK's leading niche specialist service provider, which operates extensively in the facilities management (FM) and construction sectors, has updated its corporate branding to fully reflect the company's current and diverse range of products and services and its team's broad level of capabilities. From Tuesday 26 September 2017, PTSG's business will be segmented into four clear and distinct areas:
1.  PTSG Access and Safety – providing installation, maintenance, inspection, safety testing and repair services for all types of equipment including building maintenance units, gantry systems, cradle systems, monorail systems and lifting equipment.
2.  PTSG Electrical Services – providing installation, maintenance, inspection, safety testing and repair services for all lightning and surge protection systems along with fixed wire and portable appliance testing.
3.  PTSG Building Access Specialists – providing highly trained rope access and steeplejack personnel who can access any part of any building or structure to install, maintain, inspect, test, clean and repair any aspect that will help to improve and sustain aesthetic and structural integrity.
4.  PTSG Fire Solutions – providing installation, maintenance, inspection, safety testing and repair services for all types of dry riser systems, fire alarms, sprinkler, emergency lighting and fire extinguisher systems.
Paul Teasdale, PTSG's Chief Executive, said: "After 10 years of strong growth, which has seen our services increase year-on-year, we recognised that we needed to refresh how our business divisions are branded to make sure that they are easily recognisable and understood by our customers – reflecting our current goals, values and service offering. After careful consideration we have developed the concept of four new business divisions all focused on very specific but symbiotic product, people and service areas.
"As has always been the case, we want our message to be clear and positive and an excellent reflection of what we can do for our customers' businesses. We are pleased to continue our growth and development at PTSG and we are looking forward to our new chapter – and what better time to turn over a new leaf than in this, our tenth anniversary year?
"I would like to thank everyone who has supported PTSG over the last decade and we hope to continue on our journey together."
PTSG was formed in 2007 with a vision to be the single provider of all the niche specialist services for the FM industry. Eight years later the company floated in the London Stock Exchange. The business' aim is to supply the highest possible and safest level of service at the most competitive prices. This has been the bedrock of PTSG's year-on-year growth, resulting in a record-high contract renewal rate of 85 per cent. PTSG continues to achieve the exceptional level of customer service for which it is known throughout the industry.
There have been other contributing factors to PTSG achieving its position at the forefront of the FM industry's supply of niche specialist services. The company delivers a selective business acquisition strategy which has seen its service offering expand as well as its geographic coverage. 23 carefully chosen business acquisitions have seen the company working from 17 UK bases, serving over 17,000 customers and servicing more than 150,000 assets. PTSG makes these symbiotic assets work incredibly well together due to its unique integration model and strong organic growth – both ensuring that the organisation continues to grow and prosper.
The company's high-level cleaning division has now been absorbed into the wider specialist building access business and its training solutions arm will now operate across all four areas of the business – providing in-house and client safety and at-height training services across the UK.