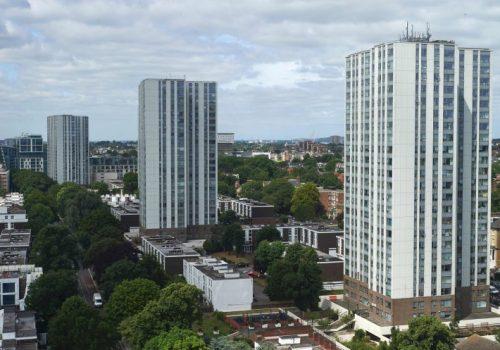 Premier Technical Services Group PLC (PTSG) has received a contract to assist a leading property management company in testing the external cladding on its UK portfolio in order to ensure total compliance with fire safety regulations.
The project will see the Group's highly experienced abseilers and steeplejacks using rope access techniques to retrieve samples of cladding made of aluminium composite material (ACM) from high-rise buildings across the UK. These samples will then be sent for safety checks to ensure they are in good condition and are totally compliant.
In the aftermath of the Grenfell Tower fire, owners of high-rise buildings are sending samples of external ACM panels for rigorous testing to ensure that the safety of building occupants is maintained and that government regulations are met. These tests are required on all buildings over 18m high, and aim to give building owners the information they need to ensure their residents remain protected.
PTSG's client has a diverse portfolio of over 10,000 commercial and residential properties. Taking samples from these buildings is a challenging task, with no balconies or wide-opening windows to allow access from within. Instead, PTSG's skilled engineers will utilise rope access techniques to
safely reach the required areas and retrieve panel samples for testing.
The group's wide-ranging fire service offering supports clients like this across the UK in ensuring their building users are adequately protected from fires. Its dry riser division has secured a string of maintenance and servicing contracts for wet risers, dry risers and sprinkler systems in recent weeks, including significant contracts for Morgan Sindall and Unite Students.