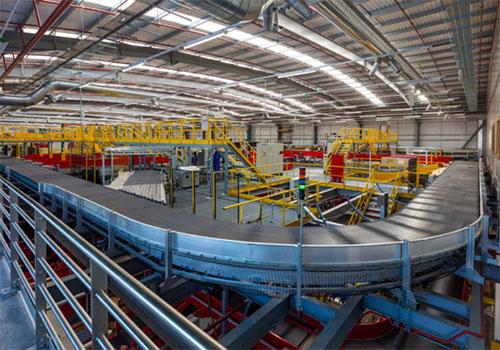 Premier Technical Services Group PLC (PTSG) has landed a contract to provide high level cleaning services at DHL's Heathrow Hub in order to keep the facility running efficiently.
DHL Express is a division of Deutsche Post DHL, the world's largest logistics company, and provides international courier, parcel and express mail services.
The company's Express Hub at Heathrow was built in 2016 and became fully operational earlier this year. The 150,000 sq. ft. facility increased DHL's operational capacity from around 6,000 items per hour to over 28,000 in order to keep up with the company's rapid global growth.
PTSG's High Level Cleaning division was brought in after it became clear that gathering dirt and grime along the facility's parcel chutes was slowing down the flow of parcels through the site and dramatically reducing its efficiency. After carrying out a successful cleaning trial to bring sorting times back up to an optimum level, high level cleaning teams will attend the site every Sunday – the facility's only shutdown day – to carry out a full clean.
PTSG's high level cleaning engineers utilise a wide range of access methods, including rope access, MEWPs and ladders, which allows them to carry out carry out a range of services quickly and efficiently at even the most large and complex site like this one.