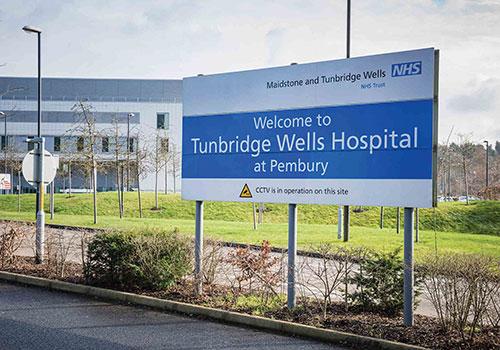 Premier Technical Services Group PLC (PTSG) will be carrying out an extensive clean to the facade of Tunbridge Wells Hospital, which has been badly affected by varying weather conditions over the last five years.
PTSG's high level cleaning division will utilise a 30-metre mobile elevated work platform (MEWP) as well as a DOFF machine, which cleans stonework and masonry using high temperature steam, to perform a sensitive clean to the building's walls. Whilst the temperature in the system is high, the pressure on the surface being cleaned is very gentle and the volume of water is low, meaning the surface does not become saturated and can dry quickly.
The new Tunbridge Wells Hospital is the first acute NHS hospital in Britain where every inpatient has their own room with en-suite facilities, with ceiling to floor windows revealing views over surrounding woodland.
PTSG has a growing portfolio of clients in the health sector, including Lincoln Hospital and the University Hospital of Wales, where it carries out a variety of maintenance works. In 2015, PTSG – in partnership with Cofely – was shortlisted in the 'Partners in FM – Healthcare Facilities' category of the prestigious PFM Awards.