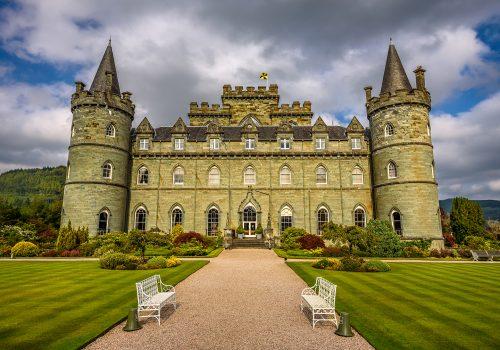 Premier Technical Services Group PLC (PTSG) has received an order to ensure Inveraray Castle, one of the Scottish west coast's most prestigious buildings, is kept in top condition.
Following annual maintenance works, PTSG's Access and Safety division identified the need for work to add additional fall arrest systems at the historic site.
Inveraray Castle is an important historic landmark which has stood since the 15th century. It was chosen as the location for the Christmas 2012 episode of popular TV drama Downton Abbey, in which the Grantham family travelled north to visit cousins at the mythical Duneagle Castle.
PTSG currently holds a two-year contract with Historic Scotland to provide maintenance services at several of the country's most iconic heritage sites. The Group has developed a strong relationship with Historic Scotland, stemming from a number of successful projects carried out in the past. In 2016, lightning protection engineers carried out annual inspections and testing of systems at 37 of the country's best-known historic attractions.