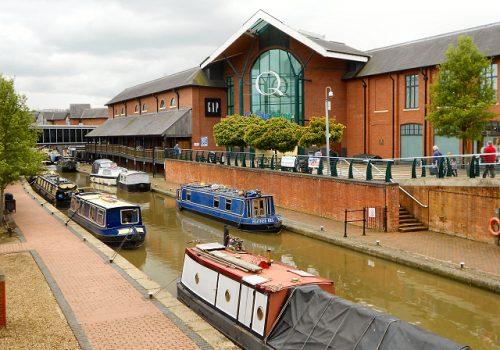 Premier Technical Services Group PLC (PTSG) has won a contract to provide essential maintenance works at Castle Quay Shopping Centre in Banbury, Oxfordshire.
The company's Access and Safety division will carry out maintenance work to the shopping centre's access equipment, to ensure the safety of shoppers and staff at the centre.
The popular Castle Quay Shopping Centre was opened in 1974 and now houses more than a hundred stores.
PTSG is the largest provider of cradle maintenance services for permanently installed suspended access equipment in the UK, delivering maintenance, inspection, testing and repair services for building maintenance units, gantry systems, cradle systems, monorail systems and lifting equipment and more. The Group was recently shortlisted in the Access & Scaffolding specialist of the Year category at Construction News Specialist Awards 2018, which celebrate the outstanding achievements of the very best specialist contractors in the UK.