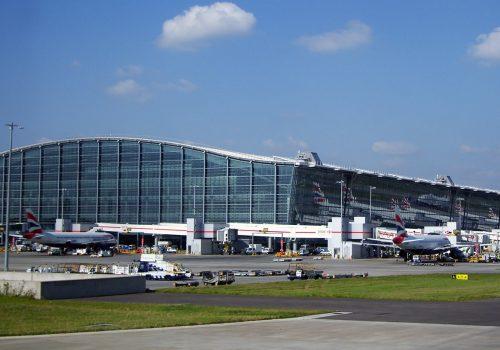 Premier Technical Services Group PLC (PTSG) has renewed its contract to provide maintenance services to access equipment at Heathrow's Terminal 3 building and the airport's control tower.
Highly skilled engineers from the company's Access and Safety division will carry out vital, highly skilled repairs to the famous control tower's cradle equipment, supplying and fitting a new control panel enclosure and replacing the machine's trip bar. Having held a contract with the airport since 2009, PTSG has always performed services and repairs to the highest standards, working to extremely tight timescales to ensure the tower remains operational.
Heathrow Airport is the busiest airport in Europe, and the sixth busiest in the world, with over 75 million passengers travelling through it yearly. This project will see PTSG's skilled fall arrest engineers installing handrails and mansafe systems to the airport's main tunnel, which is used to transport both cargo and passengers between terminals.
The Group has a strong reputation for being able to carry out a wide range of specialist work in high-pressure environments such as airports. Other notable contracts to carry out niche services at airports include lightning protection installations at Doha International Airport and fall arrest installation and maintenance at Heathrow and Aberdeen International.